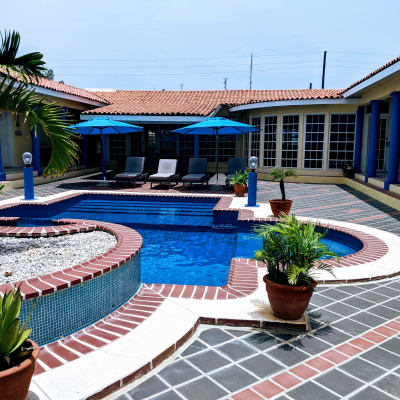 Quaint and Intimate
Look no further for your own hilltop paradise.
Designed as a spacious private hilltop villa, La Pura Vista, will entice you to relax and enjoy the beauty of Bonaire.
As its name indicates, La Pura Vista, offers just that - a Pure View! Perched high in the hills of Santa Barbara, our location is away from the hustle of town but close enough to get to and from easily. Our elevated position affords guests breathtaking views of the Caribbean Sea and allows guests to see 240 degrees around the island including the Southern tip past the lighthouse and North to Brandaris point. On clear days you can even see Curacao!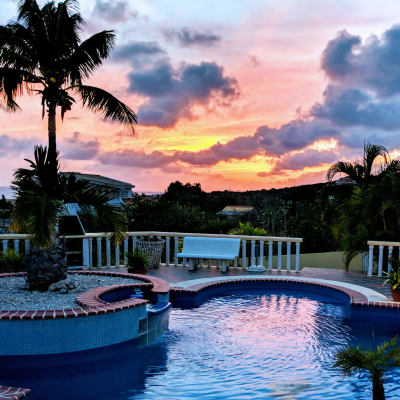 Relax, Indulge and Play
La Pura Vista is your homebase for all the adventures and indulgences Bonaire has to offer!
Bonaire is unique destination in that you can indulge and not break the bank. Splurge a little and get the most out of your vacation. All four of our guest suites have a private entrance from the pool deck and are fitted with luxury bed linens and toiletries. Our onsite dining can be catered to your tastes whether simple or decadent and our wine cellar is the most expansive on the island. We can arrange everything from massage services, vehicle rental, fishing, wind surfing, kite boarding, day trips to Washington Slaagbai National Park, visiting the donkey sanctuary and definitely all things diving!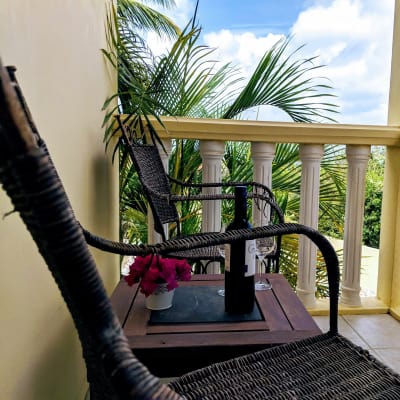 Personal Service
Let our staff and our amenities be your "Vacation Easy Button"
Your onsite hostess is available 24 hours a day to make sure you have the vacation of your dreams!
Pre arrival guest survey to assist with vacation planning and dietary preferences
Meet/greet at airport for arrival assistance
Snacks, beverages and culinary indulgences available all day
Sunset cocktail hour and turndown service nightly
Picnic lunch or happy hour/sunset cocktail backpacks available
Onsite rinse tank and gear storage